Group sales departments of most major hotels rarely have the proper tools for selling private dining events in their various outlets and hospitality guest suites. Typically, sales associates follow the age-old protocol of emailing potential clients the proverbial large file Word or PDF attachments. If they're lucky, the documents will have the most current information and if they're really, really lucky, appealing food images to compliment!
In addition to the obvious challenges in keeping the catering menu updated on the hotel's shared server drive, menu items are constantly being updated due to availability of seasonal ingredients. The other challenge is providing the group sales team with a tasting for every new menu item, so they can disseminate their knowledge and likings to the potential client. Often, destination management companies are reluctant to make selections, on behalf of their client, not knowing what the selections look or taste like. Although there's no current method to digitally encode taste and smell over the internet (I'm working on it), the Visual Online Menu Gallery is the next best thing.
For The Chandelier at The Cosmopolitan, Las Vegas, we created a Visual Online Image Portal for the group sales department to work with. No longer is the need to email bloated documents via email attachment when a visual online menu gallery of high-res images can be viewed with a simple and intuitive copy & paste web-link. No more lengthy conversation with the client as to what the food menu items look like or how they are presented. With the current digital imaging and custom web-portal platforms available, there's no reason to stick with those tired traditional ways. Imagine a resort's entire room service menu available visually online, without the order takers having to describe each item, as inevitably they do ...let the portal sell the product, relieving the staff to tackle other pressing needs.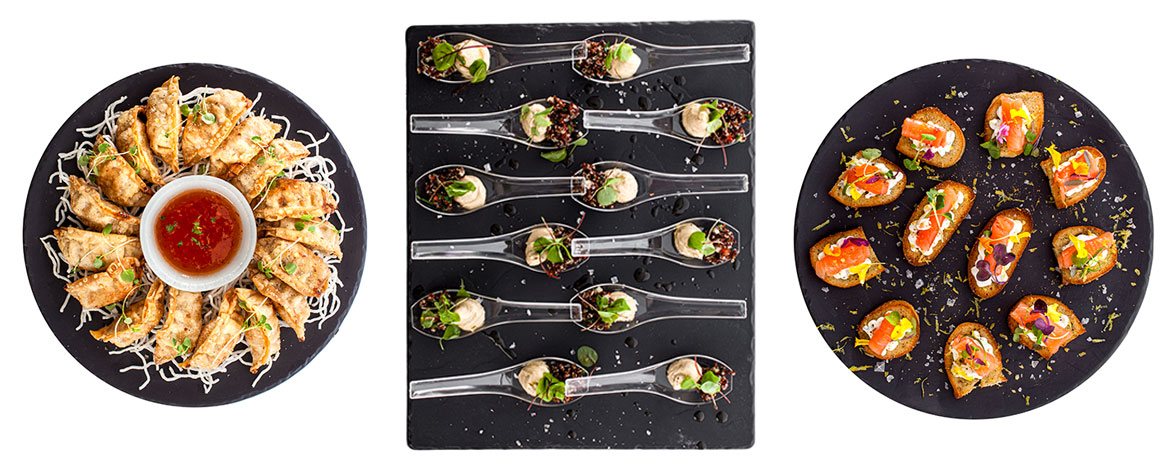 Return to Fresh Greens Main Page